Meet our staff
Montford Specialist Centre focuses on neurology. Our doctors are Dr Sarah Lee, Dr Anna Willard and Dr Craig McColl.
Doctor Sarah Lee
Dr Sarah Lee MBBS BSc(Hons) FRACP, is a neurologist who has sub-specialised in Cognitive and Behavioural Neurology. She completed her medical school at University College London and internship in London (UCLH) before moving to Canberra in 2009. She completed her neurology training at the Canberra Hospital before moving to Melbourne for further studies.
Dr Lee specialised in Cognitive and Behavioural neurology with Professor Amy Brodtmann and Professor David Darby at the Eastern Cognitive Disorders Clinic and The Florey Institute. She is involved in research and clinical trials in Alzheimer's Disease, fronto-temporal dementia, motor neuron disease and neuroimaging.
Dr Lee currently holds positions at The Florey Institute (University of Melbourne), and Box Hill Hospital (Eastern Clinical Research Unit, Monash University). She lectures to neurology registrar's and volunteers as a clinical facilitator for Dementia Carer's Support Group.
Dr Lee visits Canberra 3 days once a month and has Saturday clinics. When she is in Canberra, she is free to take telephone calls from GPs.
Referrals for general neurology are most welcome and she would be especially pleased to see patients with:
subjective cognitive decline (even with normal MMSE)
early onset dementia (<65 years old)
atypical dementias (fronto-temporal, Lewy body disease, leukodystrophies or inherited dementia's
primary progressive aphasias
changes in cognition or behaviour which do not easily fall into commonly recognisable syndromes
Assessments for Cognitive and Behavioural neurology necessitate longer appointment and this will be reflected in Dr Lee's fee structure.
Doctor Anna Willard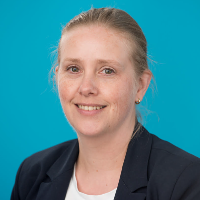 Dr Anna Willard commenced her neurology training at The Canberra Hospital and Calvary Hospital and completed it at the Concord Hospital and Royal Prince Alfred Hospital in Sydney. She is continuing her studies in epilepsy at The Alfred Hospital and Royal Melbourne Hospital in Melbourne. She is currently an Epilepsy Fellow in the Comprehensive Epilepsy Program doing a PhD with Professor's Terry O'Brien and Patrick Kwan and Dr Piero Perucco. The focus of her PhD is the natural history and treatment of focal cortical dysplasias.
Dr Willard has a strong interest in epilepsy, including diagnosis and management of first seizures, assessment and management of chronic epilepsy and advanced therapies for epilepsy – including surgery, vagal nerve stimulation. She is an associate investigator in multiple trials focusing on the management of newly-diagnosed and drug-refractory epilepsy.
Dr Willard other areas of interest are headache, psychogenic non-epileptic seizures and functional neurological disorders. She has extensive experience in the management of headache having completed the International Headache Society Headache Master School course in August 2018 and she is looking forward to further work with headache patients.
Dr Willard completed her original medical training in Moscow (I.M.Sechenov Medical Academy) and Beijing (Beijing University of Traditional Chinese Medicine) and holds degrees in Western medicine as well as in acupuncture and massage.speaks fluent English and Russian, conversational Mandarin Chinese and basic conversational Polish. She is a keen swimmer and enjoys walking.
Dr Craig McColl
Dr Craig McColl graduated from Melbourne University in 1991 and completed his neurology training at the Austin Hospital and then Monash Medical Centre in Melbourne in 1998. In 2002 he moved, with his family, to Canberra to do research in computational modelling and epilepsy at the John Curtin School of Medical Research. Dr McColl is currently a staff specialist at The Canberra Hospital and Calvary Hospital and spends half a day per week in private practice. Dr McColl is a general neurologist who has an interest in epilepsy, multiple sclerosis and Parkinson's disease, as well as complex diagnostic challenges in neurology.
Dr McColl enjoys teaching. He helped to design the Australian National University Medical School curriculum in 2003 and is now a lecturer, tutor and examiner with the ANU. Dr McColl also evaluates the efficacy and safety of new neurological medications entering Australia for the Therapeutic Goods Administration, prior to their release in Australia. This is often a lengthy and exacting process where he gets to use his statistical and computational skills. As a result of these evaluations, spanning the past twenty-four years, Dr McColl has an in-depth knowledge of the neurological medications used at present.
When not at work, Dr McColl loves to do any outdoor activity. He is a keen back-country skier, and bushwalker. He has four adult children and a wife, Lynda Newman, who is a GP and sometimes helps at Montford Specialist Centre.