Meet our staff
Montford Specialist Centre focuses on neurology and perimenopausal issues.
Dr Craig McColl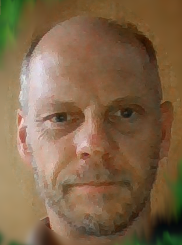 Dr Craig McColl graduated from Melbourne University in 1991 and completed his neurology training at the Austin Hospital and then Monash Medical Centre in Melbourne in 1998. In 2002 he moved, with his family, to Canberra to do research in computational modelling and epilepsy at the John Curtin School of Medical Research. Dr McColl is currently a staff specialist at The Canberra Hospital and Calvary Hospital and spends half a day per week in private practice. Dr McColl is a general neurologist who has an interest in epilepsy, multiple sclerosis and Parkinson's disease, as well as complex diagnostic challenges in neurology.
Dr McColl enjoys teaching. He helped to design the Australian National University Medical School curriculum in 2003 and is now a lecturer, tutor and examiner with the ANU. Dr McColl also evaluates the efficacy and safety of new neurological medications entering Australia for the Therapeutic Goods Administration, prior to their release in Australia. This is often a lengthy and exacting process where he gets to use his statistical and computational skills. As a result of these evaluations, spanning the past twenty-four years, Dr McColl has an in-depth knowledge of the neurological medications used at present.
Dr Lynda Newman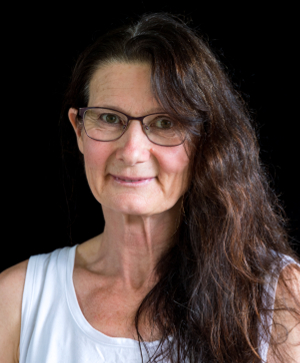 Dr Lynda Newman is a GP in Canberra. She graduated from Melbourne University in 1991, completed a Diploma of Obstetrics and Gynaecology in 1994 and obtained her Fellow of the Royal College of General Practitioners in 1996. Dr Newman worked in emergency medicine for fourteen years. A serious illness in 2015 caused her to leave the hectic environment of the emergency department and return to general practice where her focus is on the management of complex chronic illness. She has a passion for prevention of disease and a commitment to overall health and well being, which led to a specialty interest in the perimenopause, menopause and weight issues faced by women in midlife. Dr Newman feels there is so much more that could be done to improve a woman's quality of life at this time, and prevent disease in the future.
Dr Newman provides consultations for perimenopausal, menopausal and weight issues for women in midlife at Montford Specialist Centre. These consultations need a longer time than that afforded in a usual general practice setting.
Dr Newman is a member of the Australian Menopause Association. Lynda also does part time work for Wellfemme, a wonderful organisation that provides telehealth perimenopause and menopause consultations to rural women who cannot otherwise access quality and evidence based midlife care. Outside of medicine Lynda is very proud to have brought up four children, all now happy adults, and is interested in all things outdoors – bushwalking, cross country skiing, paddling and travel.
Dr Anna Willard and Dr Sarah Lee
Looking for Dr Anna Willard or Dr Sarah Lee? Montford has been downsizing, and our much-loved colleagues have moved to other locations.
Dr Willard can be found at National Capital Medical Specialists Centre
Phone 62 22 6607
Email info@ncms.net.au
Dr Lee can be found at YourGP@Crace
Phone 6109 0000
Email reception@yourgpcrace.com.au